In 2018 and 2019 the luxurious rose was a precious guest received by the Lubomirski Palace in Przeworsk, the Książ Castle, the Zamoyski Palace in Kozłówka, the Warsaw Royal Castle and the Wilanów Palace. These were perfect places to show her majestic beauty in exquisite arrangements and bouquets.
Her royal and noble journey started in Lubomirski Palace in Przeworsk, where She took part in a project commemorating the 100th anniversary of Poland's independence. 100 work of art pieces with 2.000 Avalanche+® roses were created by Polish florists and exhibited in the palace chambers.
---
Later She decorated the chambers of the beautiful baroque Książ Castle, during XXXI Flower and Art Festival. 45.000 visitors could admire the beauty of the Avalanche+® roses in glamorous floristic arrangements.
---
In May She took the splendor and reigned in the Royal Castle in Warsaw during the Royal Rose Exhibition. Over 50.000 guests could see 140 most beautiful varieties of roses from all over the world and the exhibition's Queen – the Avalanche+® in all her color versions. Half of the exhibition was devoted solely to the white Avalanche+® variety. One could see big modern designs, sweet table decorations, royal compositions and posh bouquets where this white Queen was used. During the official opening of the exhibition, which was combined with the official opening of the Lower Garden of the Castle, the Avalanche+® was decorating superb dresses of Polish Debutantes. The last exhibition of cut roses in Warsaw was organized 20 years ago and was much smaller!
---
The Queen felt so well in the castle that She decided to stay there for longer. Used in wonderful floral jewelry She was announcing the opening of the exhibition of Polish Royal Jewelry from XVI and XVII century. From there She traveled yet to another royal residence: the Wilanów Palace to decorate the celebration of King John III Sobieski's name day.
---
The month of May ended with Avalanche+® being the main floral attraction of the exhibition devoted to roses, being used in art, paintings, decorations on furniture and other objects and as the female name: "Rose for Everything…". This took place in the Museum – Zamoyski Palace in Kozłówka. Here She was decorating the beautiful palace chambers and very well preserved palace gardens.
---
All of those Avalanche+® royal performances were arranged by SIGMA International (Poland), the Polish PR agency with over 20 years' experience in communicating flowers and plants. This royal and noble tournée emphasizes that Avalanche+® is one of the most luxurious roses that can be used to decorate the most important moments and places.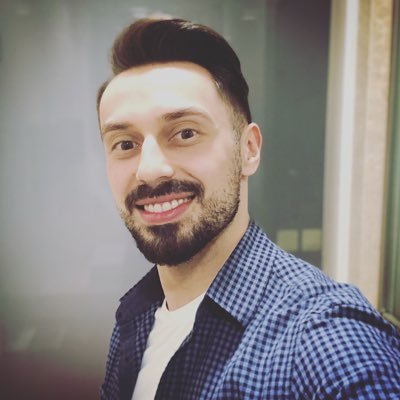 Redaktor, copywriter, pijarowiec. Założyciel portalu i redaktor naczelny.