The 4th edition of FLOWER EXPO POLAND will take place on September 5-7, 2019 in Warsaw. It is the biggest cut flowers & pot plants trade show in Poland. And the most trend-following one, too. In one place and time one can meet hundreds of smart species and varieties of cut flowers and pot plants, exhibitors from Poland and other European countries, thousands of visitors, lots of inspirations and strong business potential.
This year's edition motto – Natural Choice – emphasizes that the organic need of people is to surround themselves with greenery. The proximity of nature in the urban life style is possible thanks to cut and pot flowers, which from luxury goods have become products of the first necessity. This main idea will be included in the trade show wide scenography and program – showrooms, flower and product shows, seminars and workshops.

More flowers & plants in Poland, naturally
Poles love flowers more than other European nations. Their passion for flowers is not only the result of current trends, but a matter strongly inscribed in tradition. The 38-million nation is attached to the presence of flowers as a company of the most important occasions. Who else celebrate name days with such armfuls of flowers?
It is also the Polish economy which is the fastest growing in EU. And therefore driving country's demand for goods like flowers. For example, export of flowers and plants from the Netherlands to Poland has been on the rise for the past five years now with annual double growth rates!
Success, naturally
For outdoor greenery inspirations one can also visit 27th GREEN IS LIFE International Exhibition organized together with FLOWER EXPO POLAND since its beginning in 2016. The synergy of FLOWER EXPO POLAND and GREEN IS LIFE works successfully.
Nearly 300 exhibitors from 10 countries took part in the joint fair last year. Foreign exhibitors represented 97 companies. Nearly 17.000 guests from 36 countries visited the fair. Of which more than 7.500 were trade professionals – 7,2% more than in previous year. The presence of decision makers was a very positive factor – owners, managers and directors accounted for 62% of total industry visitors. So, whether you are a potential exhibitor, a professional or just a flower lover – it is just natural to be there.
Looking for trends? Naturally
One can find them not only at exhibitors' stands but also at showrooms, flower and product shows and meetings for professionals. Apart from unexpected solutions regarding cut flower compositions the fair will show air-purifying and fashionable pot plants arrangements in different interiors, styles and with accompanying accessories. Prepare for plenty of attractions!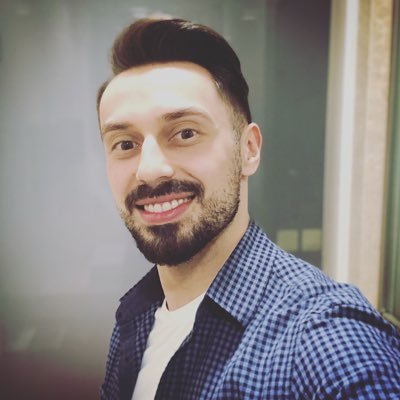 Redaktor, copywriter, pijarowiec. Założyciel portalu i redaktor naczelny.